First off here's the latest on Killian Kayne:
They are upping his feeds again and he's completely coming off the TPN (nutrition) drip.
They are taking out the chest tube today.
He continues to doing well as they alternate lowering the nitric, morphine and pressures on the vent!!
And we'll find out the latest ECHO results later today. PRAY FOR HIS HEART!!!
Grandpa Garry and Ker-Bear are there for the weekend! Let see if he shows off for them as much as he did for me :)
So, happy Friday everyone! I'm sorry it's taken me all week to get these up! I tried to figure out a cute story to tell about my time in Nashville last weekend with the cutest baby on the face of the planet and the most amazing mommy/sister the world has ever known, but figured pictures are worth a 1,000 words!
Hey Aunt Layna! I missed you!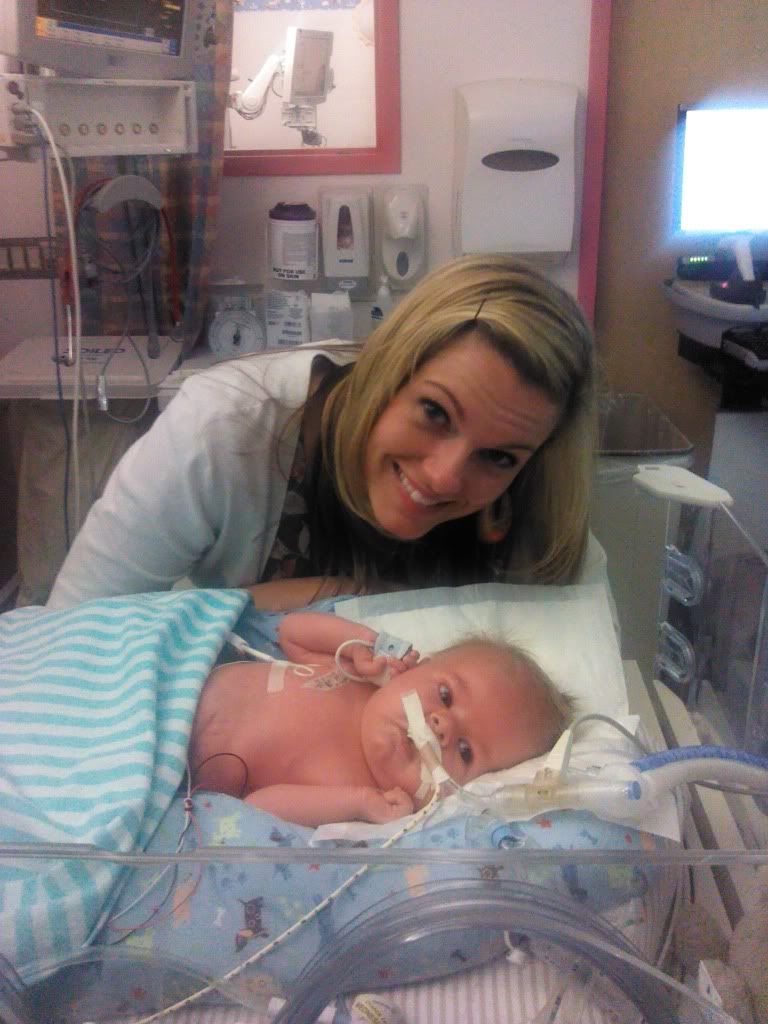 I had no pictures with my Aunt Layna without her looking like poo.
Hanging out with my bunny Beige.
Look at these incredible eyelashes!!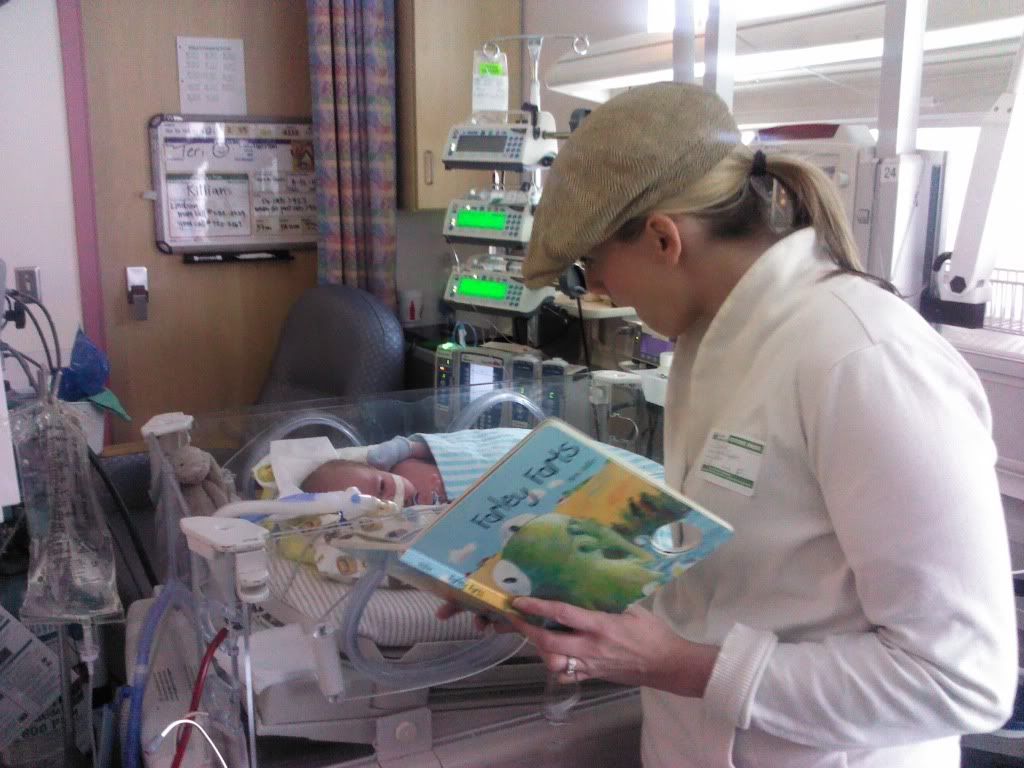 Aunt Layna is reading me a book called "Farley Farts" and it makes farting noises.
She is so weird.
My cool new book from Aunt Layna.
Mommy put this up for the nurses so that they know how to take care of me better. Mommy rocks!
Killian's first bath!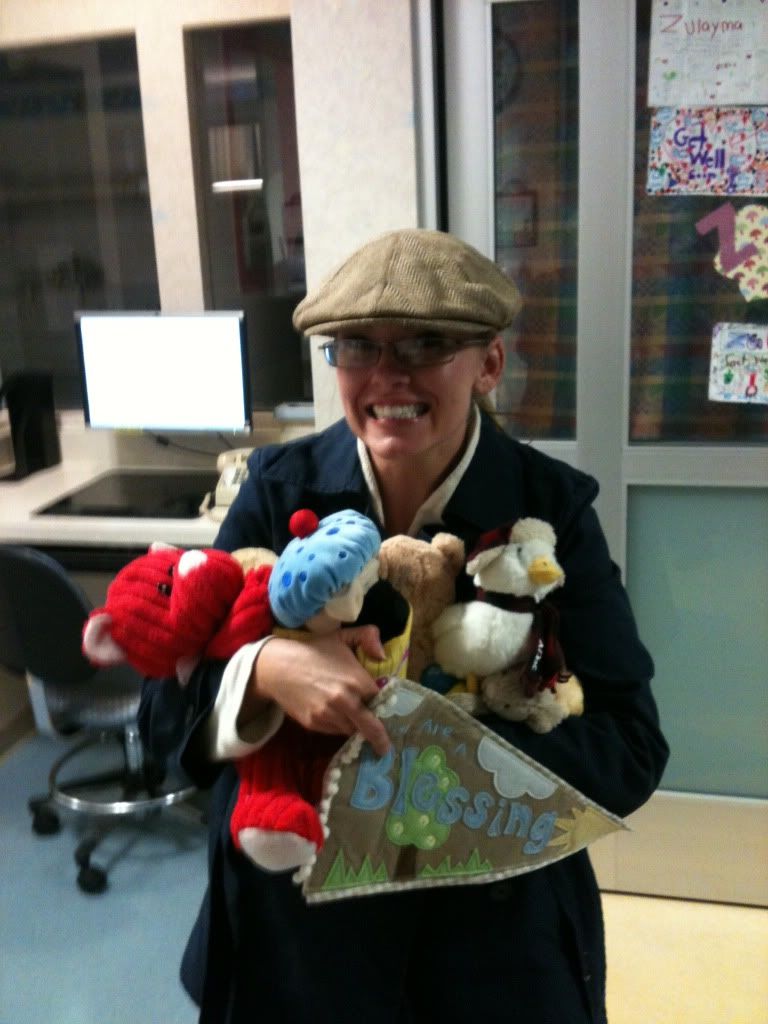 Clearing out all the stuffed animals for bath time!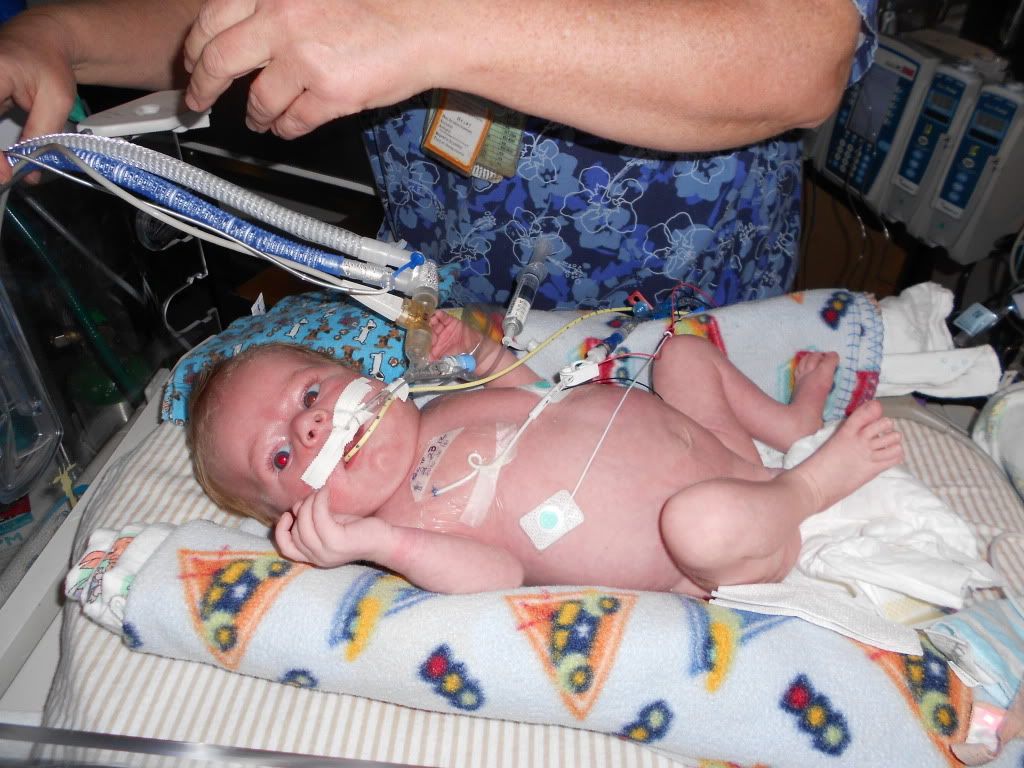 Ahhh, I'm naked! What's happening here!
Mommy is super excited about this! I was pretty stinky.
The bath wasn't too bad, but I fell right asleep in my mommy's arms after.
CLEAN BABY! I sure do love my mommy and my aunt Layna (even though she hurts my ears when she sings to me).
Then, Sunday, I decided to pull out my own breathing tube. I don't need no stinking tubes!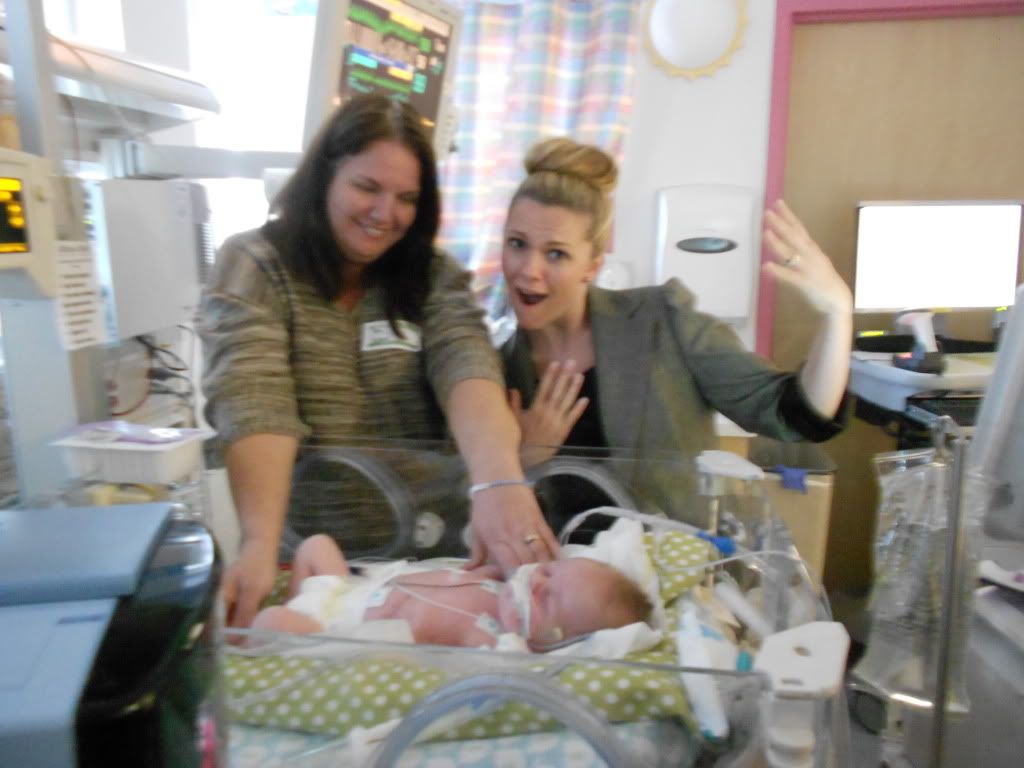 Is Aunt Layna throwning up gang signs? Whatever, she was really excited about me extubating myself!
Hey ma! Can't wait to get out of here so you can hold me all the time!
It was an incredible trip! Killian blew me away with his progress (and cuteness). I'm already saving up and counting the days til my next trip back. Let's hope it's for a "Killian's Going Home" party!!!
God Bless you all! Thank you for your prayers, love, well wishes and support. We couldn't do this without you!
Aunt Layna
Killian's
Social Media
Coordinator
~~~~~~~~~~~~~~~~~~~~~~~~~~~~~~~~~~~~~~~~~~~~~~~~~~~~~~~~~~~~~~~~~~~~~~~~~
Killian has been fighting - like a champion! - for his life since he was born. Because Killian's family is so spectacular; their friends decided to create this website in their honor to help in any way possible.
We are overwhelmed by the amount of people who have asked for an avenue to help Killian, Lindsey and the family. Any donation made below will go to help pay for food while staying in the hospital, gas back and forth, travel for family and the general care Killian will be receiving beginning on the glorious day he leaves the hospital!
All donations go
directly
to Killian's care and the care of his family. Also, ten percent of all money collected will be donated to
Cherubs
, The Association of Congenital Diaphragmatic Hernia Research, Awareness and Support.
CDH occurs when the diaphragm fails to fully form, allowing abdominal organs into the chest cavity and preventing lung growth. CDH occurs in 1 of every 2500 births; somewhere in the world, a baby is born with CDH every 10 minutes. 50% of babies diagnosed with CDH do not survive. The cause is not known. Over a half million babies have been born with CDH since 2000.

CDH is as common as Spina Bifida and Cystic Fibrosis but there is very little awareness and even less research.