Happy Mother's Day!!! And what an incredible, wonderful, tearful mother's day it is! Ironically enough, it was last year around Mother's Day when I got
the
call from Lindsey, who was 19 at the time.
"Hey, what are you up to?" she asked. I was walking out of the mall. "Well, guess who's gonna be an aunt?" It took me a minute to put two and two together. I was scared for her, being so young. I was proud of her that she had chosen the hard path. And I was overjoyed I was going to be an aunt.
We didn't know at that point that Killian would be born with this horrible birth defect called
congenital diaphragmatic hernia
, that he would be fighting for his life from the very second he entered this world, and we certainly didn't know that Lindsey's first Mother's Day would be spent in the NICU.
But here we are! And we are
praising the good Lord for every trial, tribulation and triumph
that has brought us to this day. It is only through the grace of God and because of Lindsey, a 20 year old single mother, that we are
celebrating
Mother's Day
.
She made a choice early on to have Killian when some young women her age and in her circumstance wouldn't. When the doctors told her repeatedly that Killian should be taken off life support, she fought them and told Killian, "Tell Jesus you want to stay here with mama." She has literally put her entire life on hold to be here with Killian every single day since he was born.
We went to church together this morning. The pastor said something that almost blew me over. "Jesus, the son of God, could have chosen to enter this world any way he wanted. But God chose to bless us with the gift of our salvation through a mother." He went on to say that moms, next to Jesus, are the second most important people in a child's life. Sometimes men check out...Moms, he said, check in. And she really has.
At one point in the service I looked over at Lindsey and she had tears streaming down her face (I did too by then). "I just was thinking about everything God has done for Killian, all of things that ONLY God can do for him and how God helps him when I can't. And then I am overwhelmed when I think about all God has done for me
through
Killian."
I am in awe of this person, this perfect combination of a girl and a mom. And I beyond blessed to be able to call her my little sister.
From Day One

To Now...
And some really cute days in between...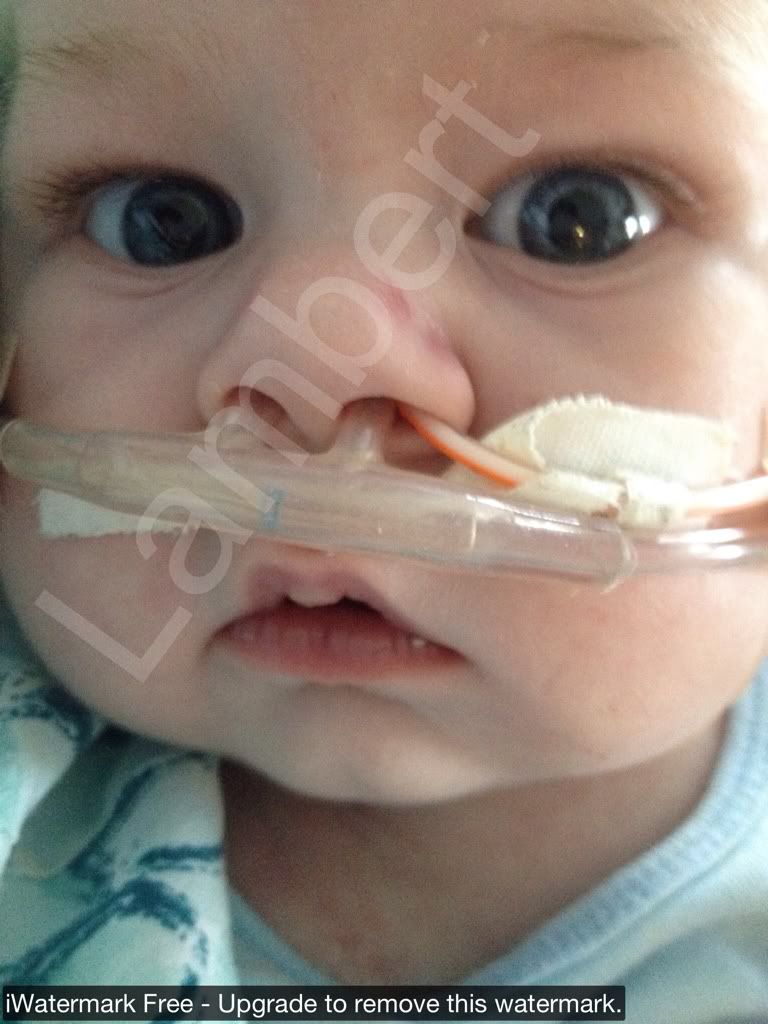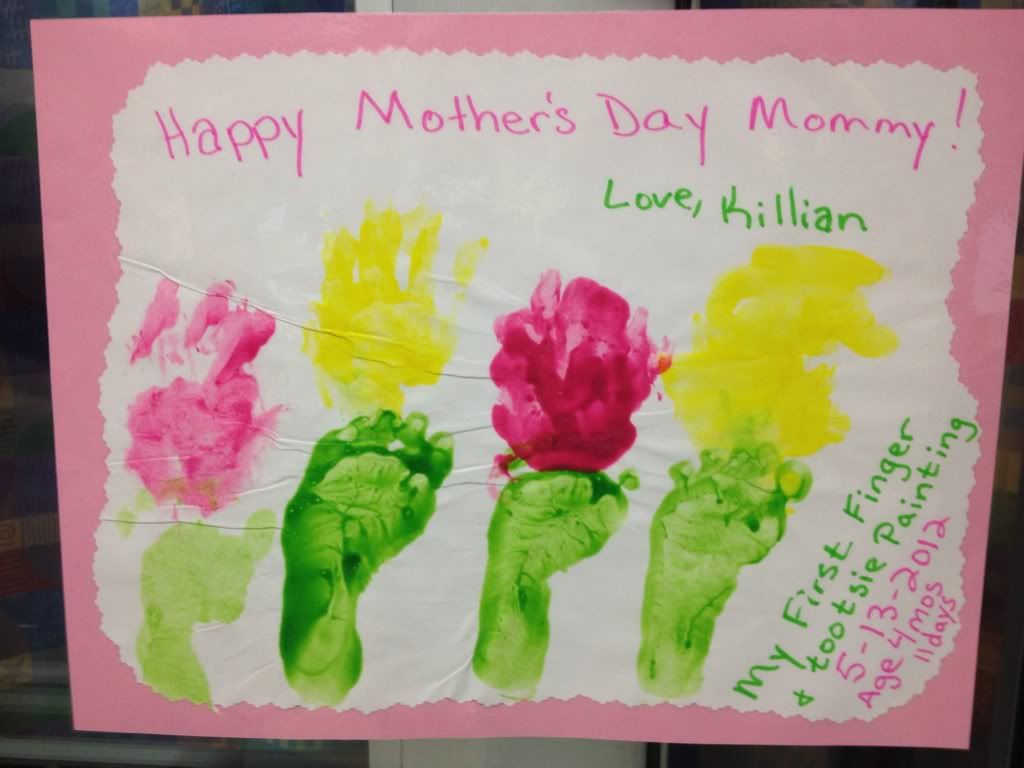 Look at the picture one of my favorite nurses helped me make for my mommy for Mother's Day!
I'd be remiss if I didn't mention two other VERY important moms in Lindsey and Killian's lives... there's Grandma Val who has been an absolute rock through this whole ordeal, a woman who other than being hospitalized last week (don't worry, all is fine), hasn't spent more than a day away from Killian since he was born. She's everything a mom could and should be to Lindsey, and one fantastic grandma to Killian!
Holding Baby Lindsey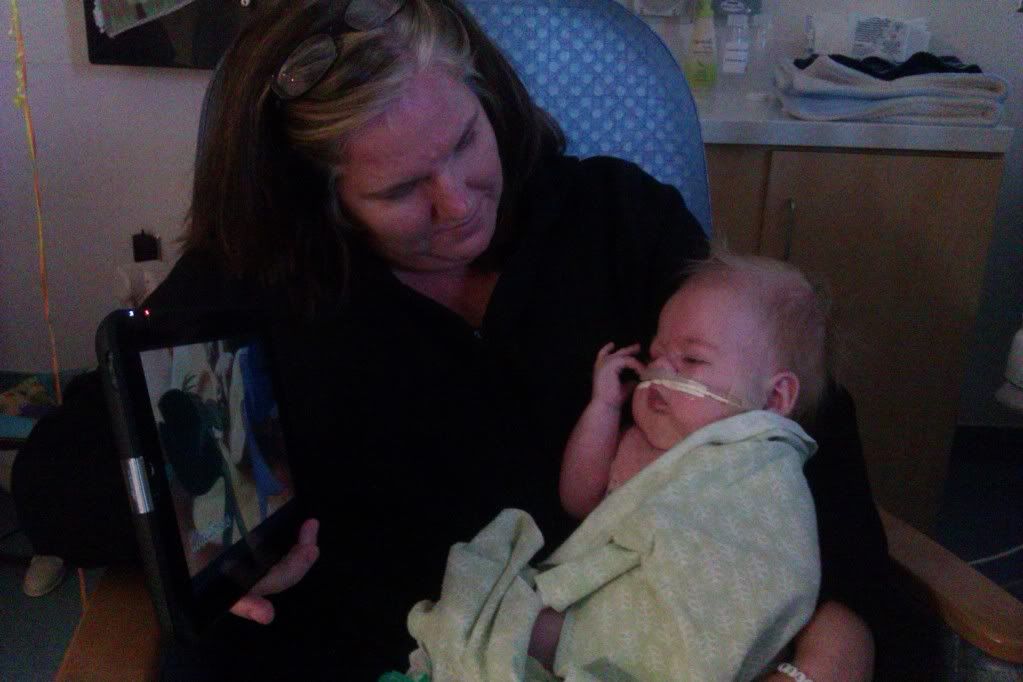 Holding Baby Killian
And then there is one of the most incredible women I've ever had the honor of knowing, Lindsey's and my step mom (or second mom, as we call her), Kerry Jill. I cannot say enough kind words about this lady. As if loving our father and making him ridiculously happy wasn't enough, she loves Lindsey and I as if we were her very own. She's thoughtful, loving, patient and unfailing in her displays of affection.
And to give you some insight in our awesome (sometimes confusing) family dynamic, she's said since day one that she never wants Killian to call her grandma. Not because she has some age complex :), but because she never wants to take anything away from Grandma Val...and so...here's to you Kerr-Bear! Thank you for being the most awesome second grandma Killian could ever ask for!!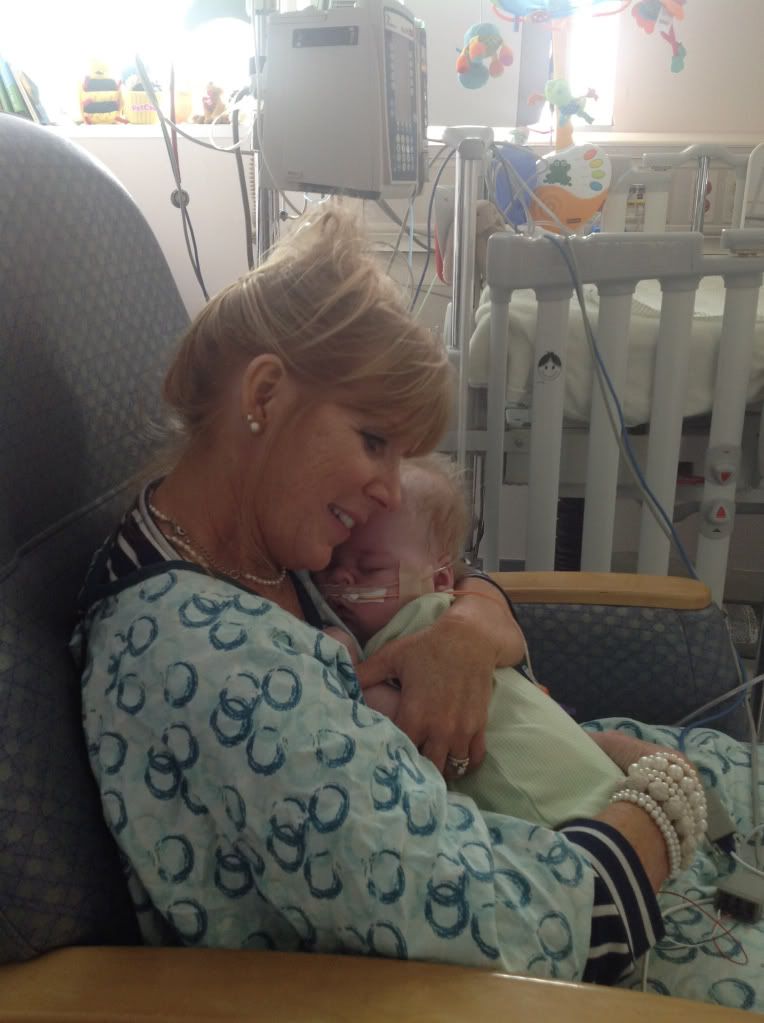 I love snuggling with my Kerr-Bear!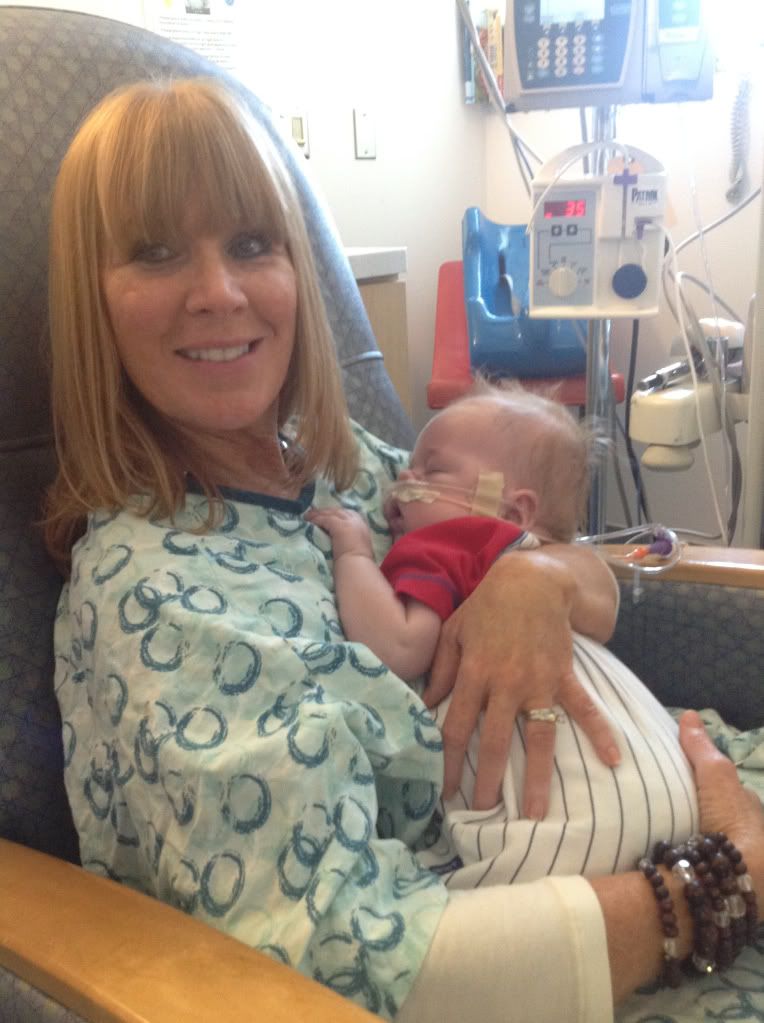 To my beautiful, funny, brutally truthful, strong, surprising little sister, I can only pray to be one tenth of the mom you are some day. Thank you for never giving up on Killian. Thank you for sacrafising so much. Thank you Lindsey for giving our family one more thing to celebrate on Mother's Day!!!
xoxox Your Big Sister and Biggest Fan,
Layna
P.S. Like his fan page to get the daily updates:
http://www.facebook.com/pages/CDH-Cherub-Killian/301945533181876
~~~~~~~~~~~~~~~~~~~~~~~~~~~~~~~~~~~~~~~~~~~~~~~~~~~~~~~~~~~~~~~~~~~~~~~~
Killian has been fighting - like a champion! - for his life since he was born. Because Killian's family is so spectacular; their friends decided to create this website in their honor to help in any way possible.
We are overwhelmed by the amount of people who have asked for an avenue to help Killian, Lindsey and the family. Any donation made below will go to help pay for food while staying in the hospital, gas back and forth, travel for family and the general care Killian will be receiving beginning on the glorious day he leaves the hospital!
All donations go
directly
to Killian's care and the care of his family. Also, ten percent of all money collected will be donated to
Cherubs
, The Association of Congenital Diaphragmatic Hernia Research, Awareness and Support.
CDH occurs when the diaphragm fails to fully form, allowing abdominal organs into the chest cavity and preventing lung growth. CDH occurs in 1 of every 2500 births; somewhere in the world, a baby is born with CDH every 10 minutes. 50% of babies diagnosed with CDH do not survive. The cause is not known. Over a half million babies have been born with CDH since 2000.

CDH is as common as Spina Bifida and Cystic Fibrosis but there is very little awareness and even less research.