We have definitely be riding the CDH roller coaster the last 48 hours. As you know if you read the blog, Killian Kayne had an incredible weekend. He got his first bath. He seemed really alert. And he was coming down on a lot of his medications. So of course we were excited Sunday morning to learn that he had pulled his own breathing tube out, almost as if to say, "I'm ready to get outta here!"
While extubated on Sunday afternoon, Grandma Val, Lindsey and I watched his heart rate climb to 208 (was in the 140's and 150's) as we nervously paced the room hoping and praying that it would come down on it's own. And it did for a little while, but no one knew why it had shot up in the first place.
He's been struggling since then. His oxygen and CO2 numbers have been really good, even without the breathing tube, but he's seemed really uncomfortable. And then last night here's what happend:
His heart rate got all the way up to 228 and stayed there for about three hours.
Around 3 or 4 a.m. this morning they intubated him again.
After they did that and did an x-ray they noticed there was air outside of the lungs.
They put in a chest tube (he had one before but it's been removed for awhile) to relieve the pressure.
Now his heart rate is where it needs to be and his back down to the lower vent settings.
They've upped his morphine and versed (anti anxiety) to make him more comfortable.
They had stopped his feeds before all of this because he was getting really sick (probably due to withdrawals). So right now he's back to the TPN.
And so it goes we're told, we take a few steps forward and some back. When the doctors did rounds earlier they told Lindsey that the air in his chest was most likely from the high amount of vapotherm he was receiving through the nose cannula, which was probably the correct amount he needed to survive off the vent. Bummer.
So little man, as much as he would like to argue otherwise, needs more time to get stronger. And so we wait on Killian and we wait on the Lord.
Wait for the Lord; Be strong, and let your heart take courage; Yes, wait for the Lord.
Please pray with us and for us to have strength, peace and understanding. And in true Lambert/Welch/Dugan style, we maintain our smiles through the tears because we know that Killian is going to make it through this, just as he has everything else!
And I have no doubt that one of the main reasons he's going to make it is because he has the love of a Super Grandma!
Valarie (Lindsey's mom, my former step-mom -confusing I know, but just go with it) is one incredible mom and grandma! This woman is a rock. She rarely breaks, and when she does it's quietly and only for a nanosecond, because she knows she has to be strong for her baby girl. Through Lindsey's entire pregnancy while Lindsey was protecting Killian, she was protecting Lindsey.
Since day one in the hospital, Valarie has been there. Everyday after work for hours on end, she is there. When Lindsey needs a break to do the things like laundry, sleep and eat, Valarie is there. Weekends, there. When Killian is doing great, she's there. When he's not...well you get the point.
So here's to a SUPER GRANDMA who through her love and devotion to her daughter is daily showing Lindsey what it means to be truly be an incredible mother. Knowing all of this, it makes it even sweeter that Val got to hold baby K for the first time yesterday!!
In Grandma's loving arms!
In the dark times...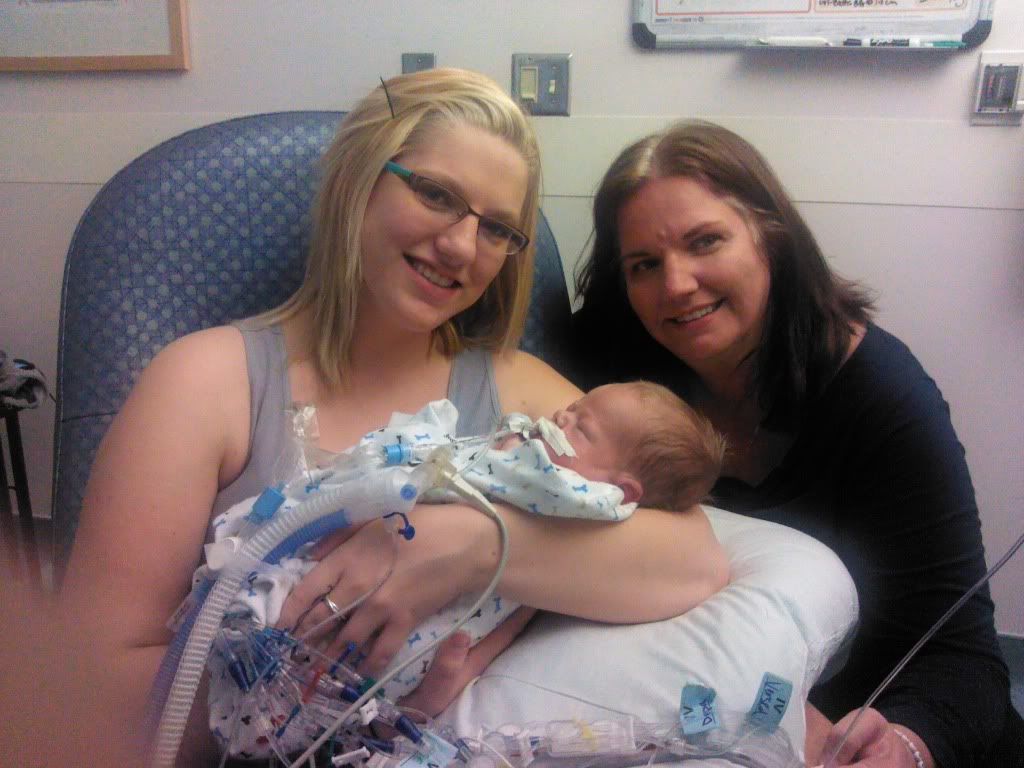 In the bright times..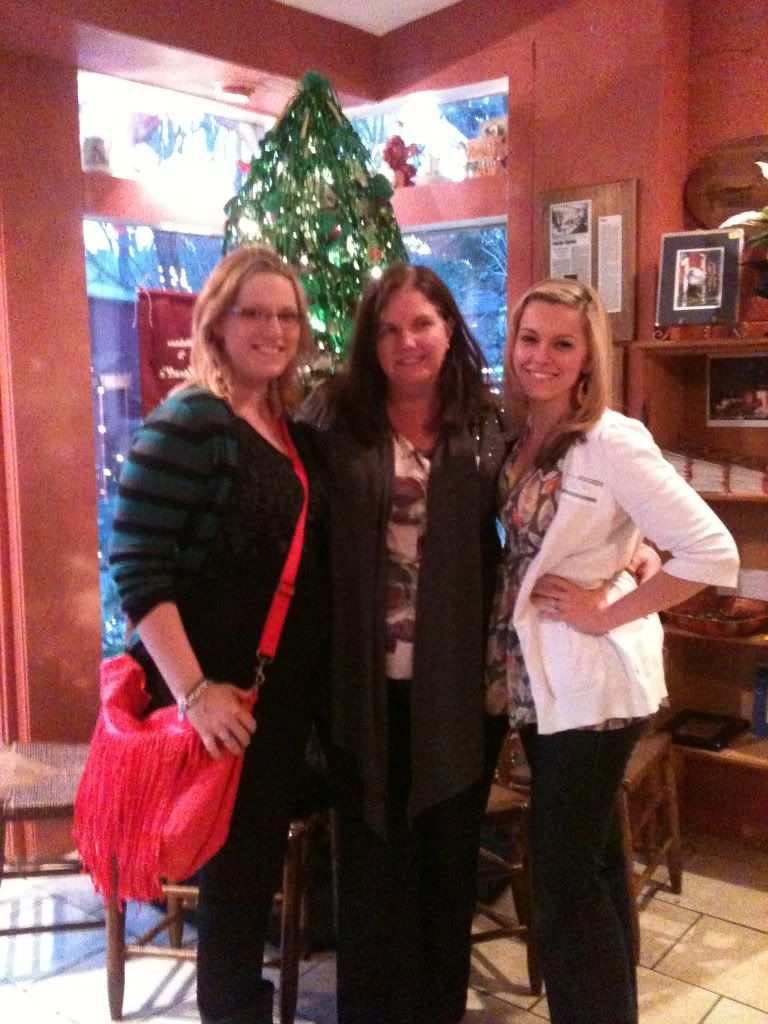 And all the other times in between.
And to me, this is what Valarie represents in Killian and Lindsey's lives...
Love is patient; love is kind. Love is not jealous; is not proud; is not conceited; does not act foolishly; is not selfish; is not easily provoked to anger; keeps no record of wrongs; takes no pleasure in unrighteousness, but rejoices in the truth; love bears all things, believes all things, hopes all things, and endures all things. ~I Corinthians 13:4-7
Constantly in prayer for Killian and for those who love him, including all of you!
xoxo
Aunt Layna
Killian's
Social Media
Coordinator
p.s. Grandpa Barry, Val's husband, is another hero in this story! I'll write more about him later. He deserves his own post :)
~~~~~~~~~~~~~~~~~~~~~~~~~~~~~~~~~~~~~~~~~~~~~~~~~~~~~~~~~~~~~~~~~~~~~~~~~~~~
Killian has been fighting - like a champion! - for his life since he was born. Because Killian's family is so spectacular; their friends decided to create this website in their honor to help in any way possible.
We are overwhelmed by the amount of people who have asked for an avenue to help Killian, Lindsey and the family. Any donation made below will go to help pay for food while staying in the hospital, gas back and forth, travel for family and the general care Killian will be receiving beginning on the glorious day he leaves the hospital!
All donations go
directly
to Killian's care and the care of his family. Also, ten percent of all money collected will be donated to
Cherubs
, The Association of Congenital Diaphragmatic Hernia Research, Awareness and Support.
CDH occurs when the diaphragm fails to fully form, allowing abdominal organs into the chest cavity and preventing lung growth. CDH occurs in 1 of every 2500 births; somewhere in the world, a baby is born with CDH every 10 minutes. 50% of babies diagnosed with CDH do not survive. The cause is not known. Over a half million babies have been born with CDH since 2000.

CDH is as common as Spina Bifida and Cystic Fibrosis but there is very little awareness and even less research.